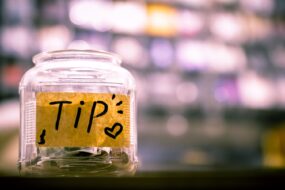 As the New Year is slowly approaching, here are a few tips on how to stay financially astute. Start the new year with a complete understanding of where you stand financially, and begin to set goals for yourself. Rochester Investments has compiled a checklist to help you through this process:
Personal Finances
List all assets, including accounts, real estate, savings, valuables, etc.
List all debts including mortgage, student loans, credit cards, and any other loans.
Identify and monitor your credit score.
Retirement Plans
Determine whether a Roth or Traditional IRA is best for you.
Rollover old 401(k) accounts from previous employers.
Analyze your anticipated expenses in retirement and adjust your annual contributions accordingly.
Investments
Analyze your level of risk aversion and make sure that your portfolio matches that level of risk.
Make corrections to the portfolio where market shifts occurred to realign diversification with an investment strategy.
Tax Planning
Create or revise an estate plan based upon current assets.
Contribute to a 529 College Savings Plan for family members.
Investigate and decide upon a strategy for capital gains taxes, such as reinvestment.
Consider establishing a trust or making charitable donations.
Emergency Planning
Build and maintain an emergency fund of three to six months' worth of expenses.
Consider investing in temporary disability insurance.
Ensure that a proper agent is granted power of attorney.
Set Financial Goals
Set realistic savings goals.
Cut out expenses that you don't need.
Channel paychecks directly into multiple accounts with direct deposit.
Analyze your insurance coverage.
Be Prepared
What are the chances of needing to make a large purchase such as a car or college tuition this year?
Am I prepared to manage such costs?
Will I need to take on any debt?
Remain Involved
Stay up to date on your financial situation through frequent monitoring and review.
Conduct beneficiary reviews as major life events occur (marriage, children, etc.)
If you need help or have questions call Rochester Investments at 585-568-6656 and we'll be more than happy to help.